Jonathan Harvey
Music Director/Conductor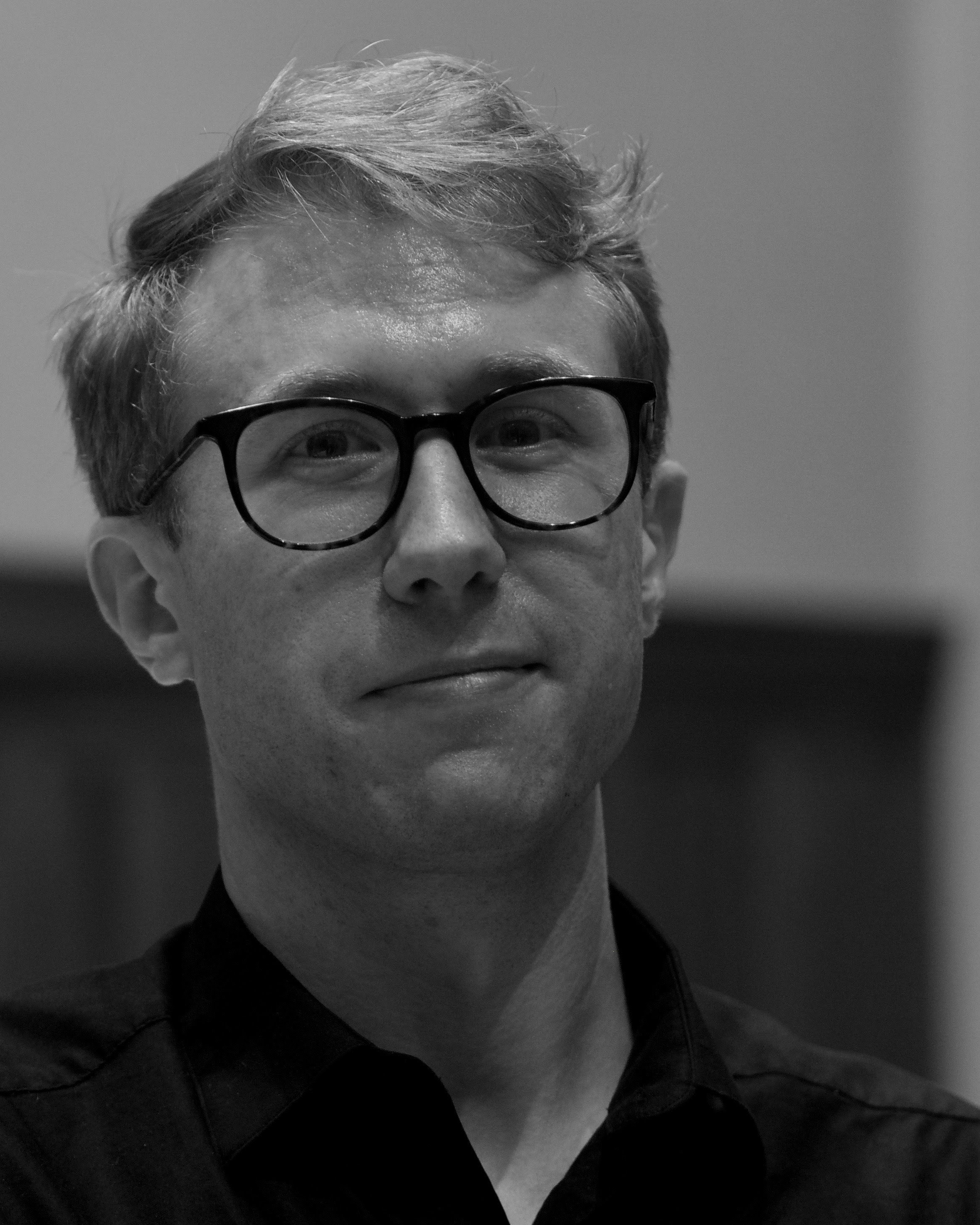 Jonathan Harvey returns for his eighth season with the Chorale, where his passionate interest in choral-orchestral repertoire, early music, and new music has led to exciting performances of repertoire from the Renaissance to the 21st century. In addition to his position as Music Director and Conductor of the South Hadley Chorale, he is Assistant Professor of Music at Fitchburg State University, and Chorus Director with the Pioneer Valley Symphony.
With the South Hadley Chorale, Jonathan has led performances of Fern Hill by John Corigliano, Haydn's The Creation, Mozart's Great Mass in C minor, Dona nobis pacem by Vaughan Williams, Mendelssohn's Die erste Walpurgisnacht, and Vivaldi's Gloria, among others. During his tenure, the Chorale has collaborated with composers Alice Parker and Gwyneth Walker, area ensembles The Valley Winds and Opus Singers, and he founded the Choral Scholar and Assistant Conductor programs at SHC.
Jonathan's dedication to early music inspired his research on the secular Latin-texted works of Venetian Renaissance composer Adrian Willaert, his publications on Orlando di Lasso and C.P.E. Bach, and his frequent performances of Medieval, Renaissance, and Baroque repertoire. His commissioning projects, composer collaborations and frequent performances of new works are a testament to his commitment to ensuring that classical music is a living, breathing art form.
Jonathan has previously taught at Providence College, the University of Massachusetts Amherst, the MacDuffie School, Elms College, the University of Connecticut (where he earned a DMA in Conducting and Music History), Indiana University (where he earned an MM in Choral Conducting and Musicology), and Earlham College (where he earned a BA in Music and Philosophy). He has participated in conducting fellowship programs at Oberlin Conservatory and Yale School of Music and has conducted in master classes with Simon Carrington, Dale Warland, Monica Huggett, and Vance George, among others. He is a member of the American Choral Directors Association, the National Collegiate Choral Organization, College Music Society, and Chorus America, and is the Collegiate Chair for the Massachusetts chapter of ACDA. He currently lives in central Massachusetts with his wife Jessica Adamick and their son Walter.